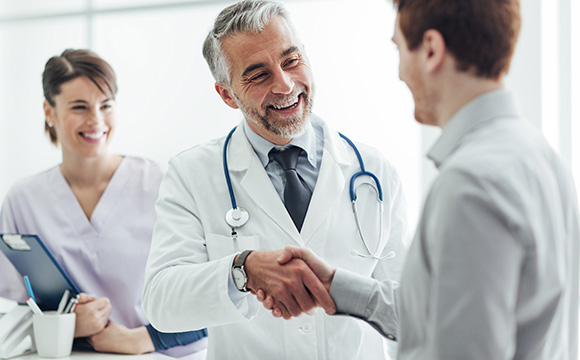 Payment reform incentives work to ensure appropriate value-based reimbursement for innovative antimicrobials. These types of incentives are important to increase patient access to newer, more innovative drugs, rather than relying only upon cheaper therapies that can be less effective. Payment and reimbursement reform incentives help generate an adequate ROI for priority antimicrobial products that are difficult and costly to develop, but also have a substantial impact on improving patient outcomes.
The DISARM Act
The DISARM Act recognizes the costs of new, innovative antimicrobials by providing additional reimbursement outside of the Medicare payment system for new antimicrobial drugs, where reimbursement is traditionally fixed and bundled for patient encounters.
When reimbursement is fixed regardless of the drug given, hospitals are forced to implement barriers to discourage the use of new, innovative and higher priced products—even if they are clinically more appropriate than older, less effective drugs.
This legislation encourages manufacturers to remain focused on, or reconsider, innovative antimicrobial development for the acute care setting and is a vital step towards ensuring patients have access to life saving medicines.